Need to learn more about computers, the Internet, programming, how to use the latest software? Are you interested in keeping your knowledge skills on the leading edge? If you are, then NTPCUG is where you will want to be.
Computer Users
IT Professionals
Developers
Small Business Owners
Next Meetings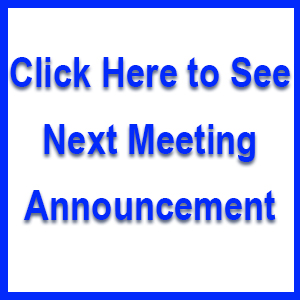 (all on 3rd Saturdays)
November  17, 2018
December  15, 2018
January 19, 2019
Here's what we have planned for the November 17 meeting:
HTPC/Home Automation – 8:00 am 
Home Theater (or Media) PCs and Home Automation come in an endless range of capability, complexity and price.  Come join us as we cover this new & exciting area. Home Automation covers everything from setting your thermostat to having your refrigerator order milk.  Join us!
Microsoft PowerShell – 8:00 – 10:00 am

The first hour starting at 8:00 am, we cover topics and demonstrations that come up in informal discussion.
At 9:00 am, Terry Dow will present on the topic "Building a PowerShell Module".
Windows Tips & Tricks – 9:00 – 11:00 am Open Q & A.
Open Q&A. If you have a "troubled" system, contact Chuck or Gil for a possible "Live, No Net" troubleshooting session in front of the group.
Making Money Online – 9:00 am (New Time)
In the November meeting of the MMO SIG, Diane Bentley will be presenting Trello

, a project manager application that syncs between computer and phone. Use it for business and personal; share information between them. Feature-rich free version, and super-easy to use.


.
Microsoft Office Suite –

9

:00 am –  Noon 

(New Session)
In November, Sue Clark, Frank Tubbs and Sharon Dorsey are continuing to combine their knowledge of the different versions of Microsoft Office Suite.Pop-in anytime during the session with your questions about any . . . or all . . . of these five applications in MS Office.Short Presentations will include:

Excel – Relative and Absolute cell reference, Mixed with fixed column, and fixed row

Word – Lists: Simple to Not So Simple
PowerPoint – Bullet Point Slides: Boring to Absorbing
Publisher – postcard
Access – importing data
AppDev – 10:00 am – Noon
Azure Cognitive Services Overview — and —-
Face/Emotion Recognition(Tom Perkins)
Windows Inside/Out – 12:30 pm
Wireless Communication – 12:30 pm
In the November SIG, Wireless Communications will be discussing about Bank Fraud.