Need to learn more about computers, the Internet, programming, how to use the latest software? Are you interested in keeping your knowledge skills on the leading edge? If you are, then NTPCUG is where you will want to be.
Computer Users
IT Professionals
Developers
Small Business Owners
Next Meetings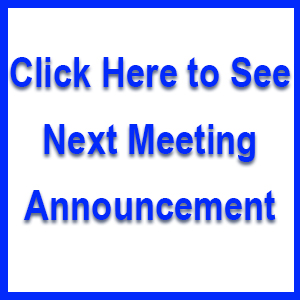 (all on 3rd Saturdays)
January 19, 2019
February 16, 2019
March 16, 2019
April 20, 2019
May 18, 2019
June 15, 2019
July 20, 2019
August 17, 2019
September 21,  2019
October 19, 2019
November 16, 2019
December 21, 2019
Here's what we have planned for the January 19th meeting:
HTPC/Home Automation – 8:00 am 
Home Theater (or Media) PCs and Home Automation come in an endless range of capability, complexity and price.  Come join us as we cover this new & exciting area. Home Automation covers everything from setting your thermostat to having your refrigerator order milk.  Join us!
Microsoft PowerShell – 8:00 – 10:00 am
The first hour starting at 8:00 am, we cover topics and demonstrations that come up in informal discussion.


At 9:00 am, we are scheduling a "Planning Session" to get your input on what the upcoming year should cover.

Windows Tips & Tricks – 9:00 – 11:00 am.
Open Q & A

. If you have a "troubled" system, contact Chuck or Gil for a possible "Live, No Net" troubleshooting session in front of the group.

 

Making Money Online – 9:00 am (New Time)
In the January meeting of the MMO SIG, Howard Harkness will demo current work on an auto-tweeter utility, which should be useful to anyone who wishes to promote a website or an affiliate link. He will discuss the limitations of Twitter for this purpose, and some proposed related tools he plans to develop. This utility, along with some related programs, will be provided as part of the upcoming membership site he is starting (launch is overdue, but should happen Real Soon Now!).  Come join us.
Microsoft Office Suite –

9

:00 am –  Noon 

(New Session)
In January,

we are reverting to individual Microsoft Office applications

:


[9:00 am] Excel – topic TBD.  Last month, it was Relative and Absolute cell reference, Mixed with fixed column, and fixed row

[10:30 am or so] MS Word & MS PowerPoint–

Sharon Dorsey will be available from 10:30 to noon to answer questions or do a presentation.

Access – is going on hiatus at present, but the SIG Leader, Sue Clark, will still be around to help answer your MS Access questions
AppDev – 10:00 am – Noon
Not meeting in January, but join us in February.
Windows Inside/Out – 12:30 pm

"Open With" vs. "Send To" – when to use which, how to modify standard entries

Demonstration and explanation of SendTo Editor

Wireless Communication – 12:30 pm


In our January SIG, the Wireless Communications topic is Cloning your cell phone.