Need to learn more about computers, the Internet, programming, how to use the latest software? Are you interested in keeping your knowledge skills on the leading edge? If you are, then NTPCUG is where you will want to be.
Computer Users
IT Professionals
Developers
Small Business Owners
Next Meetings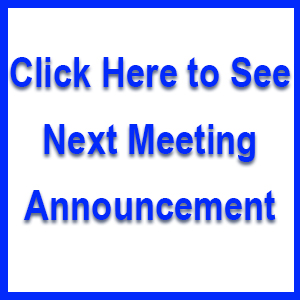 (all on 3rd Saturdays)
October  20, 2018
November  17, 2018
December  15, 2018
Here's what we have planned for the October 20 meeting:
HTPC/Home Automation – 8:00 am  —

No meeting this month. See you in November.


Home Theater (or Media) PCs and Home Automation come in an endless range of capability, complexity and price.  Come join us as we cover this new & exciting area. Home Automation covers everything from setting your thermostat to having your refrigerator order milk.  Join us!
Microsoft PowerShell – 8:00 – 10:00 am

The first hour will be the usual open Q&A.
In the second hour (9:00), Nate Ferrell will present on the topic "Building Dynamic Templates for AWS CloudFormation with PowerShell".
Windows Tips & Tricks – 9:00 – 11:00 am Open Q & A.
Open Q&A. If you have a "troubled" system, contact Chuck or Gil for a possible "Live, No Net" troubleshooting session in front of the group.
Making Money Online – 9:00 am (New Time)
In the October meeting of the MMO SIG, Howard Harkness will present various alternatives for editing videos, including some free video editors.Microsoft Office Suite – 9:00–Noon
Microsoft Office Suite –

9

:00 am –  Noon 

(New Session)
In October, Sue Clark, Frank Tubbs and Sharon Dorsey are continuing to combine their knowledge of the different versions of Microsoft Office Suite.Pop-in anytime during the session with your questions about any . . . or all . . . of these five applications in MS Office.

Short Presentations in October will include:

Excel – Relative and Absolute cell reference, Mixed with fixed column, and fixed row
Word – Lists: Simple to Not So Simple
PowerPoint – Bullet Point Slides: Boring to Absorbing
Publisher – postcard
Access – importing data

AppDev – 10:00 am – Noon
Angular Website Walkthru: DataBinding, Pipes, and Filtering
The Internet – 11:00 am
Windows Inside/Out – 12:30 pm

Early feedback on Windows 10 version 1809

Wireless Communication – 12:30 pm


TBD