Need to learn more about computers, the Internet, programming, how to use the latest software? Are you interested in keeping your knowledge skills on the leading edge? If you are, then NTPCUG is where you will want to be.
Computer Users
IT Professionals
Developers
Small Business Owners
Next Meetings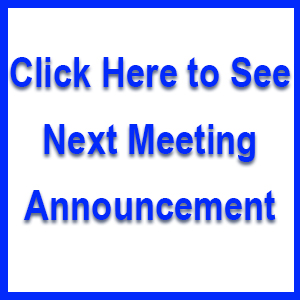 (all on 3rd Saturdays)
June 15, 2019
July 20, 2019
August 17, 2019
September 21,  2019
October 19, 2019
November 16, 2019
December 21, 2019
Here's what we plan for our June 15th meeting:
HTPC/Home Automation – 8:00 am 
Home Theater (or Media) PCs and Home Automation come in an endless range of capability, complexity and price.  Come join us as we cover this new & exciting area. Home Automation covers everything from setting your thermostat to having your refrigerator order milk.  Join us!
Microsoft PowerShell – 8:00 – 10:00 am
The first hour starting at 8:00 am,

we cover topics and demonstrations that come up in informal discussion

At 9am, topic is TBD.

Windows Tips & Tricks – 9:00 – 11:00 am.
In June, we have a very special two-hour presentation entitled …11 Commandments of Cyber Security
for the Home, by guest speaker Chris Mercer

 

Computers, cars, phones… technology continues to invade our lives more and more these days. While the local elementary kids seem to have a handle on everything, us old folks seem to fall farther and farther behind. In most versions of this classic tale, this isn't a problem. However, when we look at what happens when we give the aforementioned old folks access to email and the great interwebz, we start to see a critical educational gap that, when left unaddressed, can be (and has been) catastrophic.

This talk will cover eleven important topics in the world of Cyber Security, focused on things home users can do to stay safe while using all this shiny, advanced technology. We will touch on, in an easy-to-understand way, proper use of anti-malware, firewalls, updates, passwords, MFA, backups, and VPN. We will also fill you in on when you should listen to your computer, and when you shouldn't.

 Chris has a Masters degree in Cyber Security, along with OSCP, CISSP, and AWS certifications. More detail to follow.

Making Money Online – 9:00 am
In MMO for June, topic is TBD

 

Microsoft Office Suite –

9

:00 am –  ???



[9:00 am] Excel – Frank Tubbs will be returning with exciting topics on Excel.  Q&A always an option. 
AppDev – 10:00 am – Noon

In June, Chris Morgan's grandson, Luke Horton, will demonstrate a popular robotics system used in many area high schools and STEM programs – VEX Robotics. https://www.vexrobotics.com/
Luke will bring the VEX V5 robot he built and programmed for this presentation. We will go over both the motors and sensors he has, and how the VEX C++ programming system is used to control the robot.

At the July meeting, Chris is working to get a representative from VEX to attend our meeting. We'll see if he is successful.

 

The Internet – 11:00 am

During this hour, our very own Charles Rem will present "Wi-Fi Intrusion Detection System (IDS) based on Windows, Linux, Wi-Fi technology (802.11a/b/g/n), Kismet in a VMware environment".  It's a mouthful to be sure, but IDS is a critical part of any business system, and could be useful at home as well. Come see how you might install a low-cost, effective IDS, and why you'd want to.

Windows Inside/Out – 12:30 pm
Wireless Communication – 12:30 pm
In our June SIG meeting, topic is TBD.